Homeopathic Consultations

When you begin homeopathic treatment you will have a confidential consultation, which for the first time will take 1 hour. I will need to see you on a regular basis, usually every 3 weeks to a month. Follow-up appointments vary from ½ to 1 hour depending on circumstances.

Miracles do happen, but usually there is no such thing as the 'quick fix'. (This is why many people find self-medication does not always work). Homeopathic treatment works by gently stimulating your body's natural healing powers, thus the return to health is usually felt as a natural process from within. 

This for many people will be a new experience as it is very different to pharmaceutical drugs, which usually work to oppose or control symptoms on the premise that they will either go away or can be held under control.

Homeopathy uses medicines which come from many different natural sources.  The remedies are given in liquid or pillule form for convenience.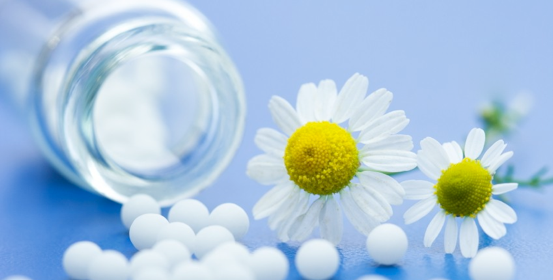 Holistic Medicine

As a gentle and safe system of medicine, homeopathy is an ideal choice for regaining and maintaining health. It is ideal for all ages. Homeopathic remedies do not have side effects because only a minute amount of the active  ingredient is used in their preparation. Because of this they are very safe, non toxic and non addictive. They work by stimulating the body's own healing powers.

People with all kinds of illnesses and dis-ease can be treated successfully.  Homeopathy will treat the whole person so that not only do the symptoms go away, but they regain their health and feel a much greater sense of well-being.  This is why homeopathy is a holistic medicine; it treats the whole person not just the dis-ease.

Individual Care

Judie will not only treat your symptoms but work with you to treat the underlying cause of the dis-ease.  The duration of treatment is dependent on the individual and will vary from days to months – if you have been sick for many years it will take longer to bring about a "full and gentle cure."

Healthy Living

In addition to homeopathic remedies Judie will also give you advice on lifestyle and diet to assist your journey to better health.  Optimum health should really be everyone's goal and homeopathy will help you towards this.  There is more to health than being "generally OK" and it is Judie's goal to help you experience more of the vigour and vitality of life through your body's own innate self-healing powers. 

Once you are better, homoeopathy can help you maintain good health and prevent illness before more serious symptoms appear. To achieve this you can visit Judie for regular check ups. Those who continue with homeopathic treatment generally find their state of health and well-being improves.  They are better able to resist infection and have a greater sense of stability and individual purpose in life. These improvements are great steps towards better health.

Fees

Consultations cost £45.00 for the first appointment and £35.00 for follow-ups. This includes the cost of your remedies, if there is an exception to this arrangement I will advise you.

Click here for Mother & Baby section